Want to bring most or all your effects on the road? Need to play across many genres and styles of music at one gig? Wish you could just take every effect with you and still travel light? The Livewire Signature Series Arena Board is your ideal traveling effect pedal platform — rugged, lightweight, and able to handle all your pedals with ease and comfort.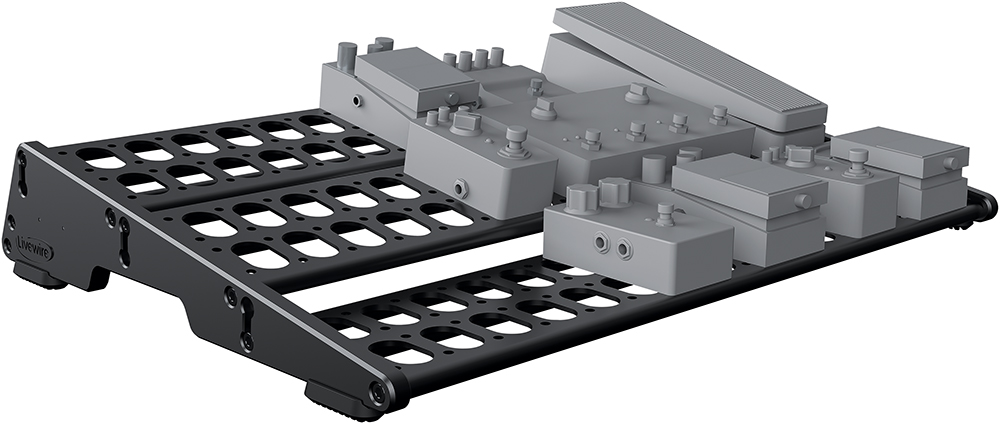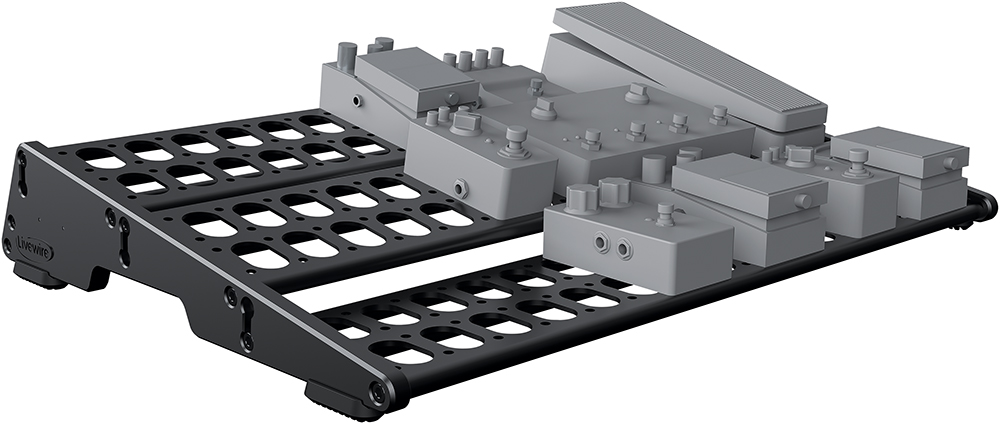 All three tiers are "tiltable", giving you a more natural, ergonomic angle when switching pedals on and off in addition to better accommodating wah and volume pedals.
A dedicated, under-board area for your power supply leaves more room for your effect pedals above.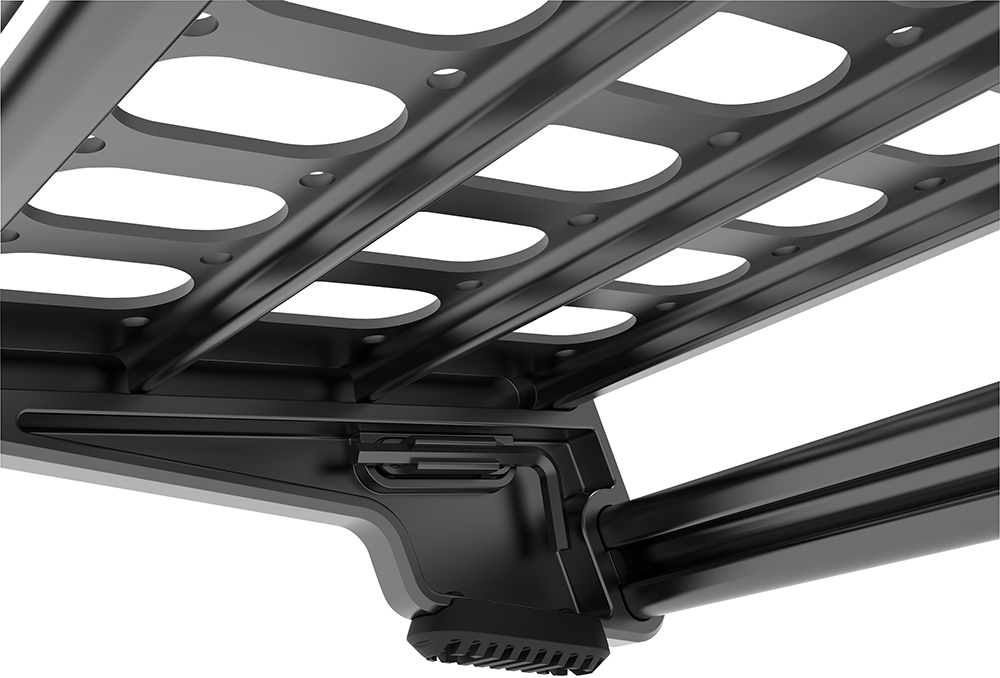 The included tier-adjusting wrench tucks neatly underneath pedalboard.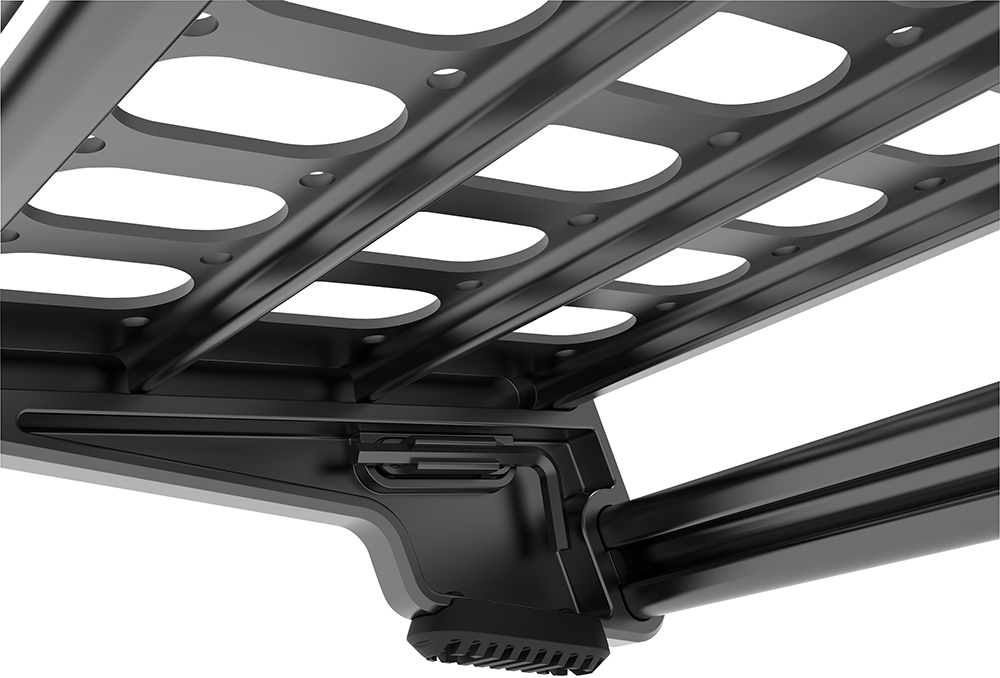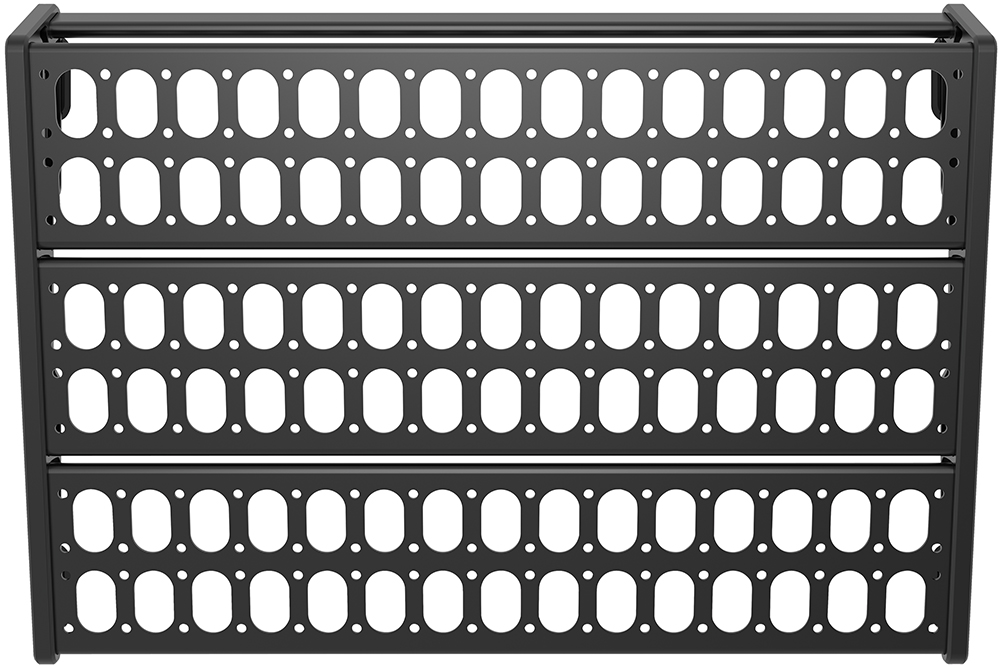 PLENTY OF SPACE AND FLEXIBILITY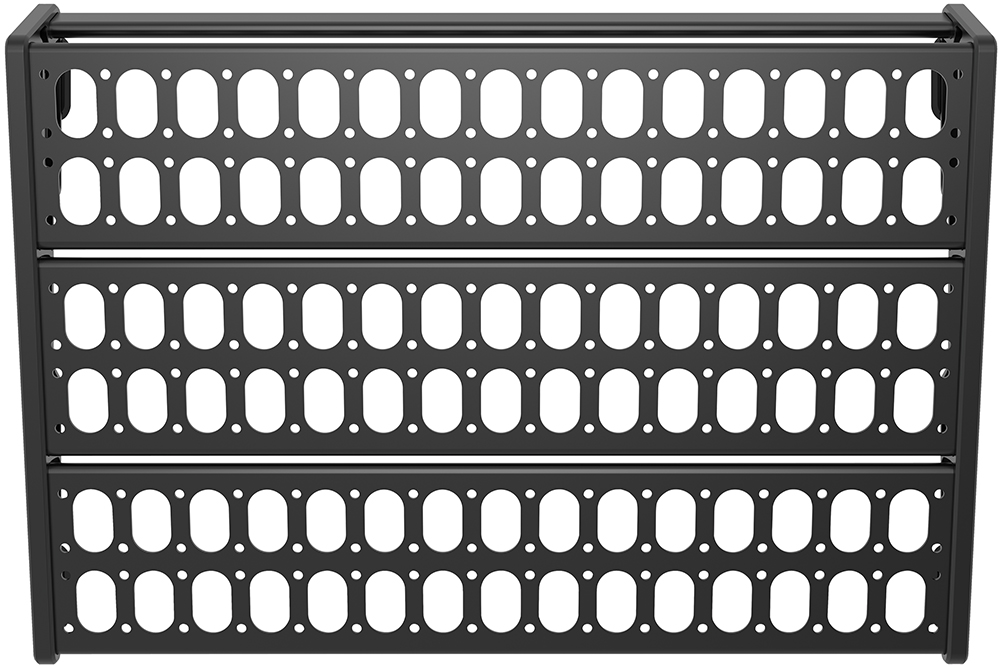 Features three generously sized 22.5" x 5" tiers for all your effects. Accommodates any configuration and type of attachment method you can think of: hook 'n' loop, cable ties, dual lock strips, and more.

Durable aluminum construction on the main pedal mounting surface and cast zinc on side supports make the Arena Board knock-around rugged while keeping it lightweight for easy transport.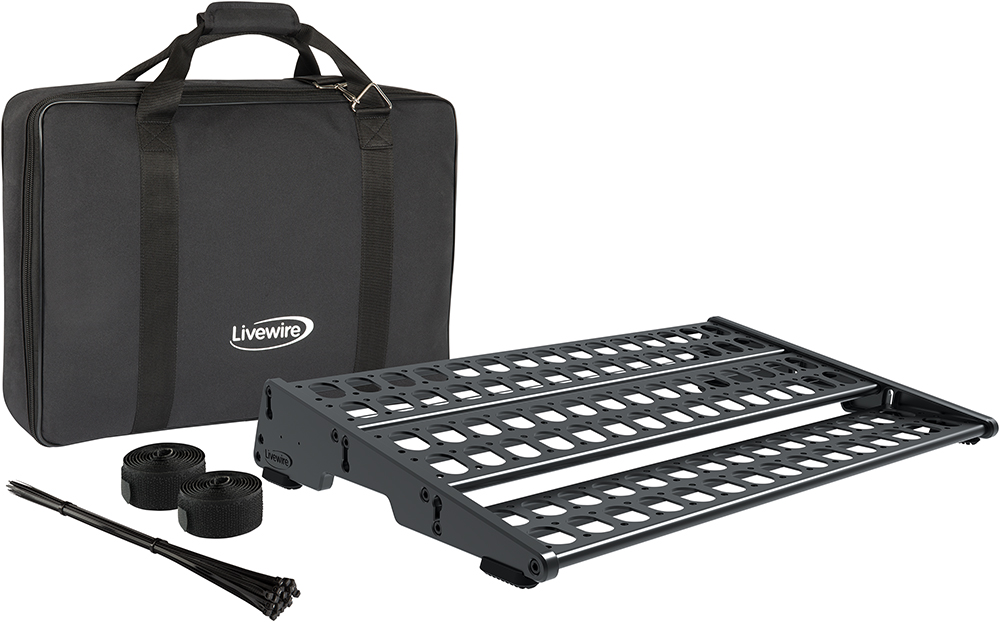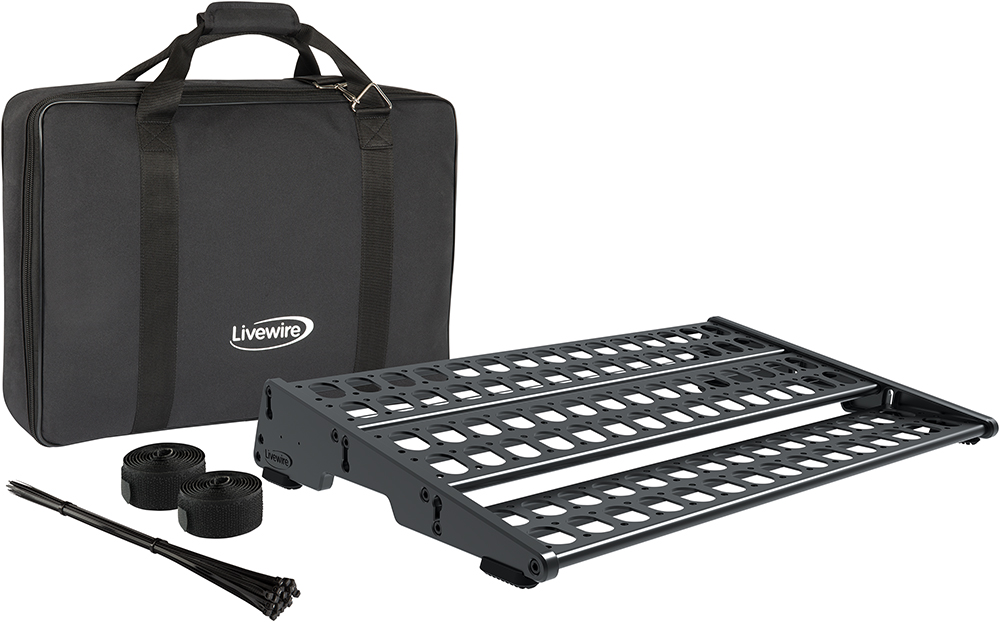 Three 22.5" x 5" deep, tiltable tiers
Accommodates a variety of pedal attachment methods
Dedicated power supply area underneath
Aluminum top and cast zinc side construction provides strength and light weight
Convenient, recessed hand holds
Clip-on wrench for no-hassle tier adjustments
Includes hook 'n' loop strips and cable ties
Comes with a rugged carry bag that accommodates effect pedals for safe and easy transport
Overall platform dims: 22.5" Wide x 15.4" Deep
Overall product: 23.6" Wide x 16.5 Deep x 3.8" Tall
Buy Now From The Following Online Retailers: