Hitting the road? A fly-away gig? A cross country tour? Wish you could toss your pedalboard into a plane's stowaway compartment and go? The Livewire Signature Series Tour Board is your ideal travel companion — rugged, lightweight, and able to handle your most important pedals with ease and comfort.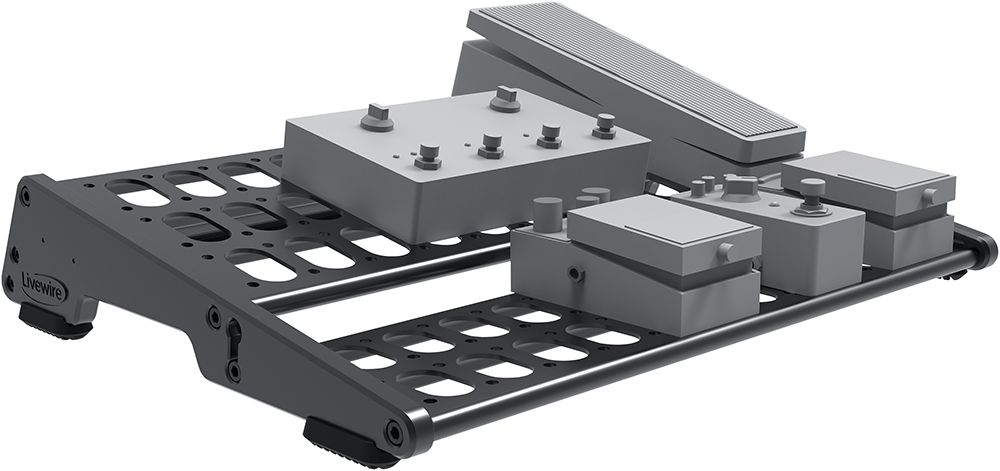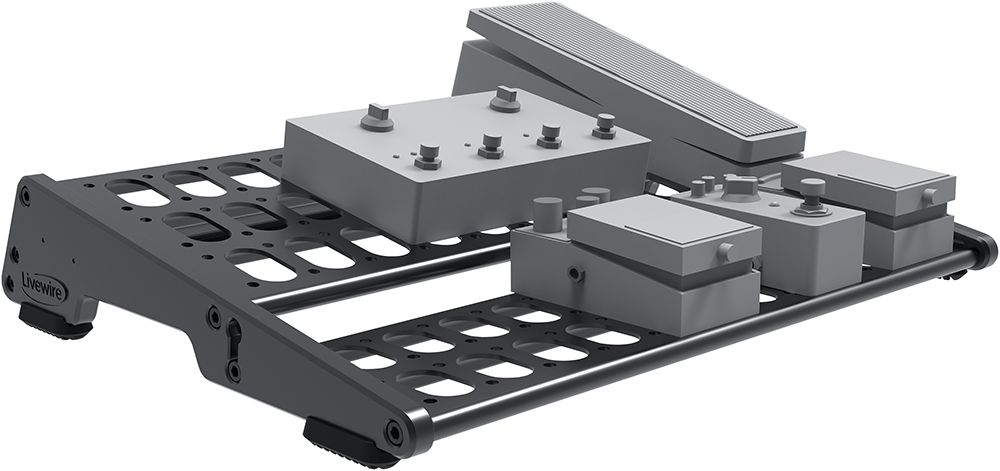 The bottom tier is easily "tiltable", giving you a more natural, ergonomic angle when switching pedals on and off in addition to better accommodating wah and volume pedals.
A dedicated, under-board area for your power supply leaves more room for your effect pedals above.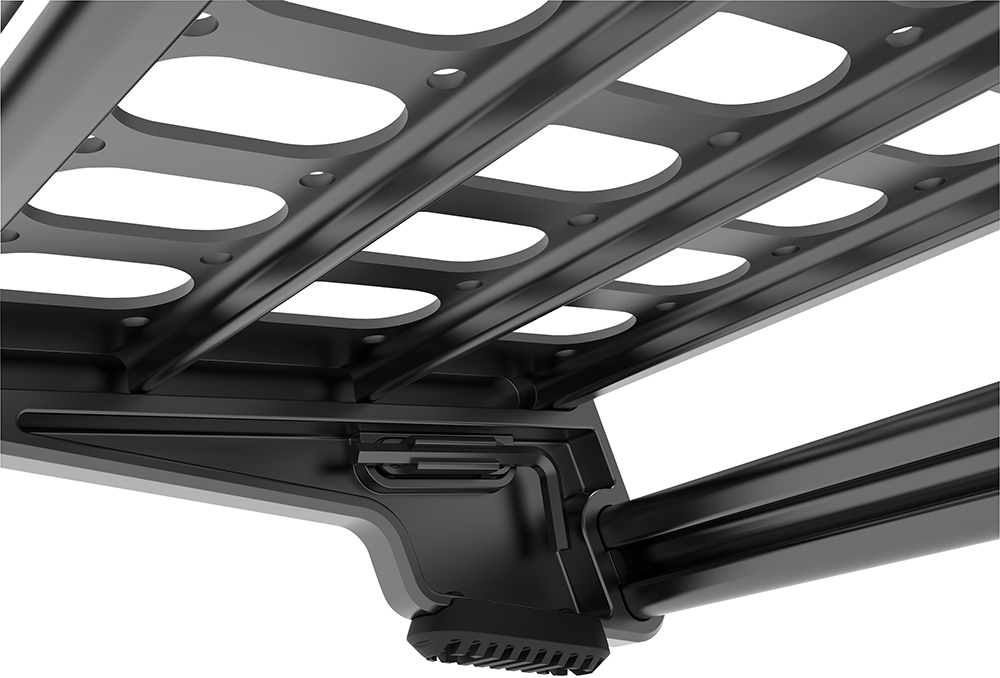 The included tier-adjusting wrench tucks neatly underneath pedalboard.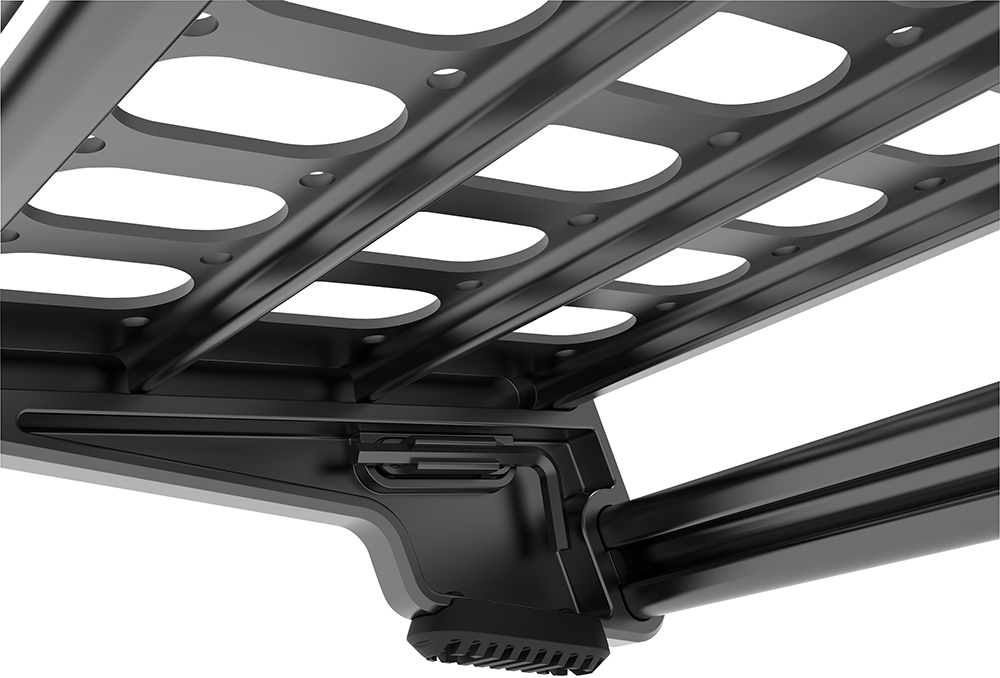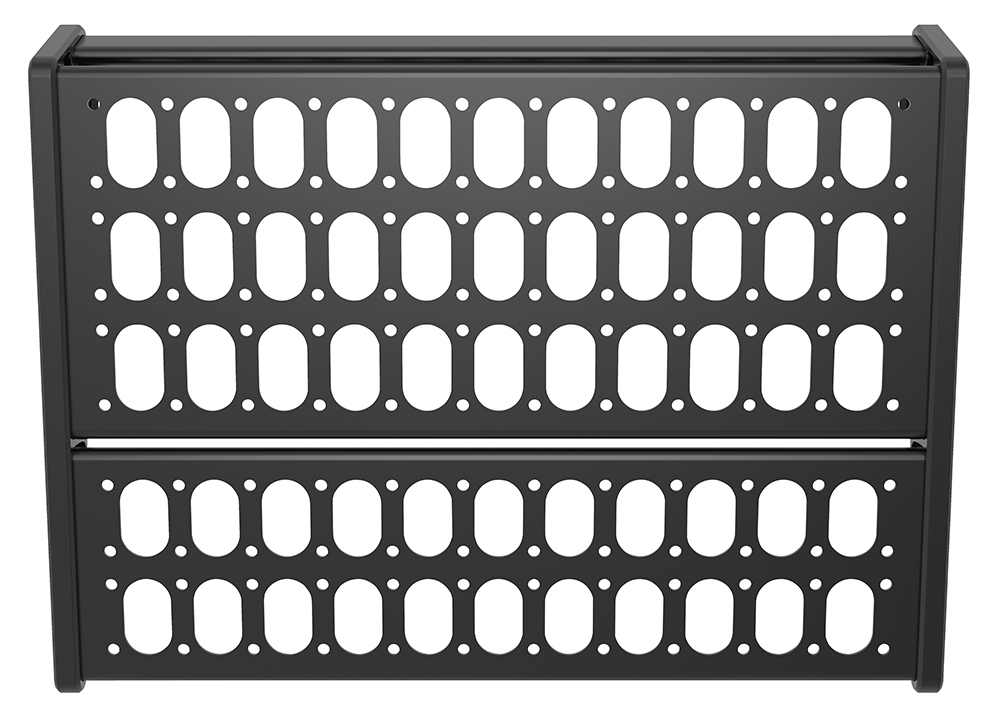 PLENTY OF SPACE AND FLEXIBILITY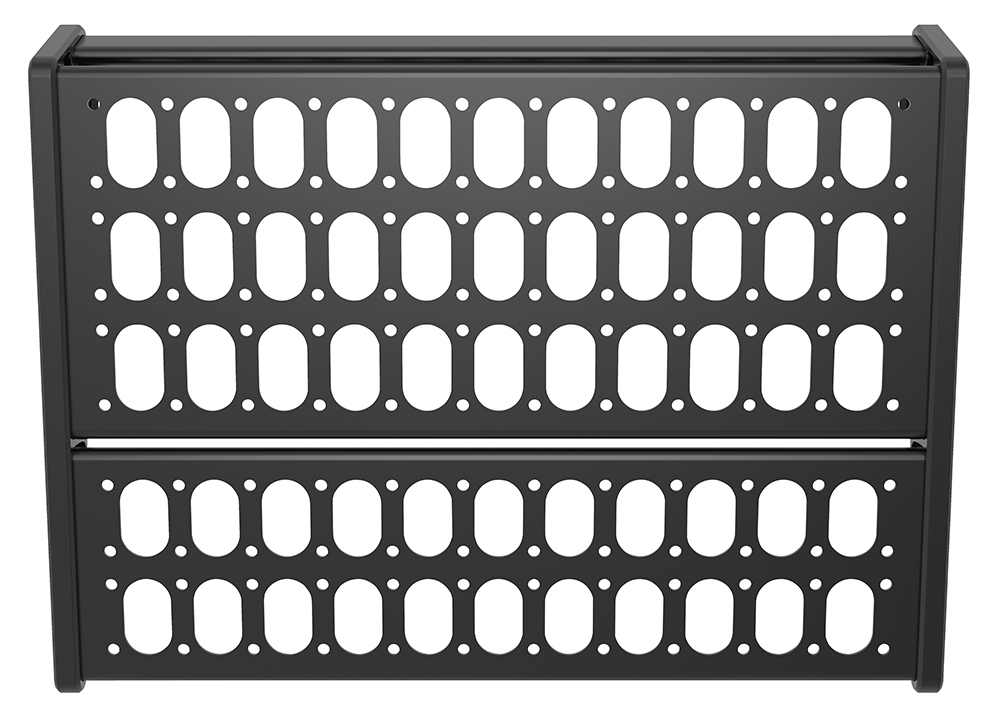 Features a 17.4" x 7.6" top tier and a 17.4" x 5" tiltable bottom tier for all your effects. Accommodates any configuration and type of attachment method you can think of: hook 'n' loop, cable ties, dual lock strips, and more

Durable aluminum construction on the main pedal mounting surface and cast zinc on side supports make the Tour Board knock-around rugged while keeping it lightweight for easy transport

Top Tier: 17.4 x 7.6", Bottom Tiltable Tier: 17.4" x 5"
Accommodates a variety of pedal attachment methods
Dedicated power supply area underneath
Aluminum top and cast zinc side construction provides strength and light weight
Convenient, recessed hand holds
Clip-on wrench for no-hassle tier adjustments
Includes hook 'n' loop strips and cable ties
Comes with a rugged carry bag that accommodates effect pedals for safe and easy transport
Overall platform dims: 17.4" wide x 12.8" deep
Overall product dims: 18.5" wide x 13.8" deep x 3.4" tall
Buy Now From The Following Online Retailers: