Uncompromising Reliability, Tone and Clarity
The Livewire Signature Series guitar cables are specifically designed for guitarists who want to stand out from the crowd.
Available in straight-to-straight or straight-to-angle configurations, they offer a unique stage presence without sacrificing tonal presence.
Built with Amphenol® gold-plated connectors, a 22-gauge core conductor, and guitar-specific voicing, the Livewire Signature Series provides top-end clarity, tight bottom-end, and years of reliability.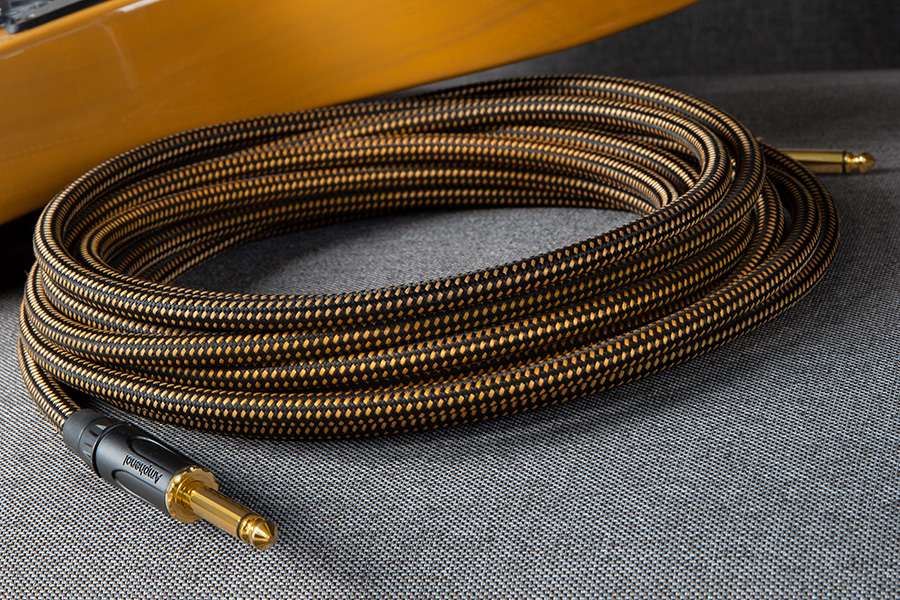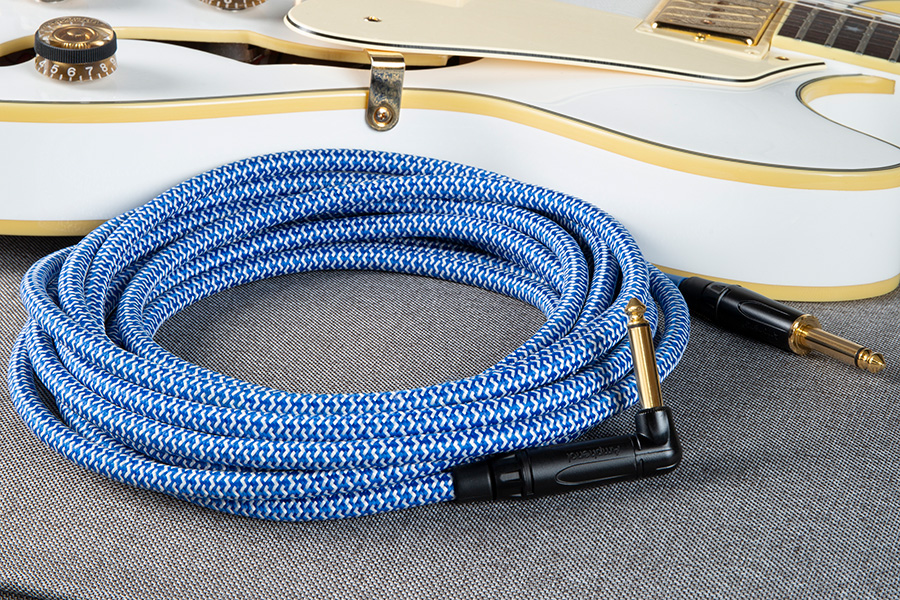 Its thick PVC jacket and soft-touch cloth covering make the Signature Series rugged and less prone to kinks and tangles during performance.
Choose from three distinct colors: Black and Yellow, Blue and White, or Black and Gray.
Livewire Signature Series is the guitarist's choice for uncompromising reliability, tone and clarity.
FEATURES
Transparent tone with top-end clarity
Gold-plated Amphenol® connectors
100% Oxygen-free copper
22-Gauge, 50-strand core conductor
95% Coverage helical shield
Guaranteed for life!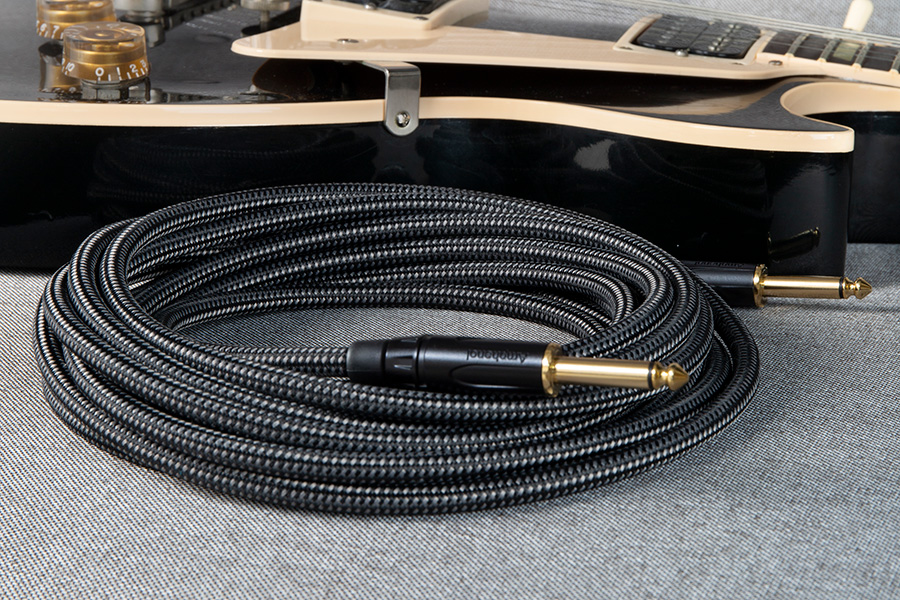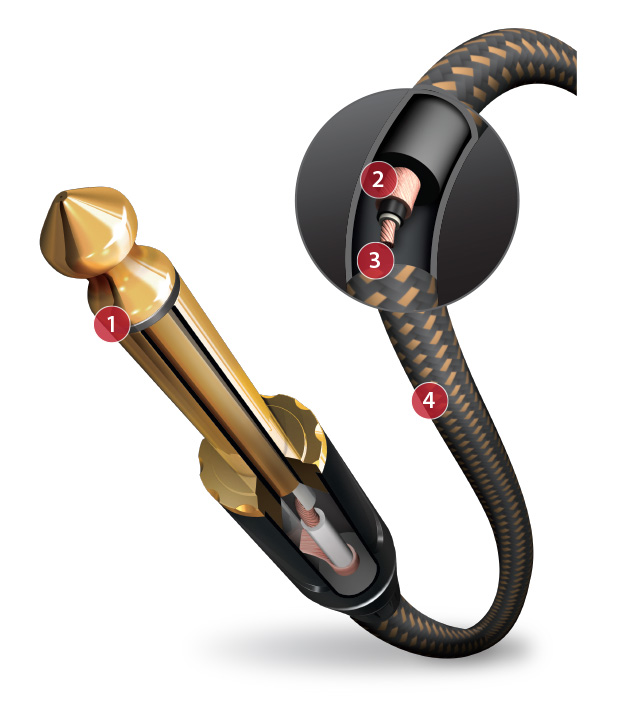 1. Gold plated Amphenol® connectors with strain relief boot to provide solid contact and accurate signal transfer
2. Helical shield with 95% coverage provides exceptional RFI and EMI rejection
3. 22-Gauge, 50-strand oxygen-free copper core yields transparent tone with top-end clarity
4. Thick PVC jacket with flexible outer cover provides durability and a tangle-resistant experience